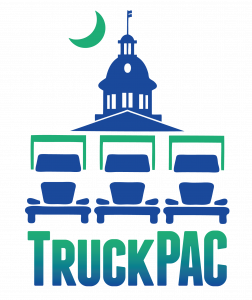 TruckPAC is SCTA's non-partisan political action committee, and a key part of our government relations program.
TruckPAC was established to serve as a political action arm of SCTA to promote and directly support legislators and elected government officials who are concerned with legislation affecting the future welfare of truck owners.
Your business is part of an industry that is greatly affected by governmental decisions. That is why it is important that companies support candidates who share our desire for an efficient governments and infrastructure that serves the needs of truck owners.
Show your support by making a direct contribution, participating in TruckPAC events or volunteer to deliver a contribution on behalf of TruckPAC.