SCTA works continuously to promote your interests by providing you with the information, resources, and support you need to maintain a healthy, growing business. A few benefits of membership include:
Information Services – Regular newsletters keep you fully informed & compliant.
Advocacy – Your voice in the legislature and government agencies, standing up for trucking's best interests.
Education – Training, workshops and conferences organized throughout the year.
Employee Benefits Packages – Group Health, Life and Dental, Short & Long-term Disability options.
Safety and compliance – Ability to consider our team an extension of yours, contact with questions or get onsite consulting services for a great price.
Discounts – Safety and regulatory compliance materials for less, registrations for events at member-only pricing, and savings with several national retailers listed below.
Networking & Collaboration – Printed and online membership directories, as well as, our online Info Hub Forum and free jobs listings.
Workforce Development – Partnering with high school and career centers to promote CDL, diesel technicians, and skilled-trade careers.
While these services benefit our different members in different ways, we all agree on one common outcome: the importance of giving back to the trucking community. As members of SCTA, we are collectively promoting and protecting our workforce for this generation and those to come. Please take a moment to review these benefits in detail throughout our website, and contact us with questions.
Discounts Through NPP for SCTA Members

Adobe Creative Cloud
Adobe Creative Cloud gives you the entire collection of creative tools for your desktop, like Adobe Photoshop CC, Illustrator CC, InDesign CC and Premiere Pro CC. Enroll with NPP today to save 15% OFF on Adobe Creative Cloud membership.

Adobe Premiere Pro CC
Enroll with NPP today to receive 20% OFF your Adobe Premiere Pro CC membership. Adobe Premiere Pro CC offers you the fastest and most efficient non-linear video editing that lets you quickly create the most seamless talking-head scenes imaginable.

Adobe Acrobat Pro DC
Enroll with NPP today to receive 13% OFF Acrobat Pro DC membership. When you use Adobe Acrobat Pro DC you get the complete solution for working with PDF documents at your desk and accomplish more on the go with Document Cloud services.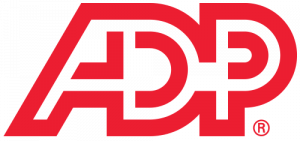 ADP
Save on payroll, tax & HR solutions for small to mid-sized businesses from ADP. Enroll with NPP today to start saving!

American Express
American Express helps businesses improve cash flow with enhanced reporting, exceptional rewards, and benefits. Choose the best fit for you. Enroll with NPP today.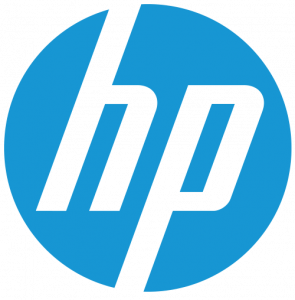 HP
Everyday savings on the hottest PC's, Printers and more. Enroll with NPP for up to 35% OFF with FREE shipping. Perfect for home or small office needs.

National Purchasing Partners
NPP is a member benefit provider of SCTA and helps members reduce costs with exclusive pricing through a variety of brands used by millions of businesses nationwide. Enroll your company for FREE and unlock discounts for your business and employees.

Office Depot
With more than 16,000 in-stock office supply products, Office Depot products and services meet the needs of NPP members nationwide. Click here to receive premiere Office Depot pricing.

Priceline
NPP members save up to 25% on select hotels when packaged with a rental car, flight or additional hotel booking. Enroll with NPP to access deeply discounted hotel deals worldwide.

Sherwin-Williams
NPP members receive national account contract pricing on paints, coatings and supplies. Also receive free services like order planning and specification recommendations. Click here to enroll with NPP and start saving.

Skechers Direct
NPP members receive 30% OFF select work and corporate casual styles from Skechers, including OSHA compliant footwear and work boots. Click here to enroll with NPP and start saving today.

Staples Business Advantage
NPP provides discount pricing on more than 30,000 supplies and services with free next-day delivery on standard orders over $30. Enroll with NPP and start saving today.

Verizon Wireless 
Eligible businesses can receive 22% OFF monthly access fees* and up to 35% OFF select smartphones, tablets and accessories. Enroll your business with NPP to start saving with the nation's largest, most reliable 4G LTE network.
*All Verizon Wireless offers are for a limited time only and are subject to equipment availability. Verizon Wireless reserves the right to change or modify all offers at any time without notice. All terms and conditions are subject to and governed by Verizon Wireless' Agreement with Customer, including, but not limited to, Customer eligibility requirements. Every effort is made to ensure the accuracy of the Verizon Wireless offers, however, Verizon Wireless is not responsible for any errors or omissions. Restrictions may apply. Visit mynpp.com for details