Improving Commercial Trucking Services in South Carolina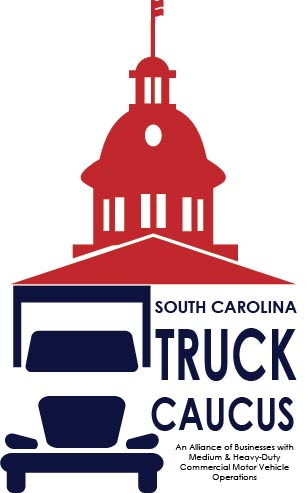 The Truck Caucus is a loose-knit alliance of trade associations whose members operate commercial motor vehicles, and have common interest in workforce, safety, regulatory, taxation, and liability issues.
Private sector initiatives are underway, and improvements to public policy are needed.
We do what other groups lack the expertise to do - and that's to represent the transportation and logistics industry.
We rally the caucus when there is a need or an issue in which these members need to take notice. We lead the charge on important issues.
The Truck Caucus does the heavy-lifting of monitoring legislation, compiling research, composing letters to state leaders to inform them on issues that are important to trucking - and the economy as a whole.
We also network with government agencies, educational institutions, and legal experts to ensure that we adopt a well-informed approach.
Promoting Our Workforce, Protecting Our Workplace -
Because Trucking Is Everyone's Business!