Construction Underway!
Be Pro Be Proud is a campaign to close the gap between skilled-trade careers and a qualified workforce. We are taking a unique, targeted approach to remove the stigma from "blue-collar" jobs. The goal is to educate students and the public on the appeal and the importance of these jobs for our economy.
The campaign will feature a mobile, skilled professional jobs promotion workshop to promote careers in skilled trades.
The unit will consist of a Class 8 tractor pulling a specially constructed, 53' tricked-out semi-trailer/workshop.
Modules simulating actual skilled jobs in various sectors will be mounted within the trailer, which will travel throughout the state to high schools, fairs, career centers, conventions, government events, military re-entry programs, and more.
This project is the modeled after the Arkansas Be Pro Be Proud campaign, and is made possible through a public-private collaborative knows as the Associated Industries of South Carolina Foundation (AISCF). Capital to build the actual unit comes from AISCF, with DEW and other public sectors handling the costs to cover several years of operation.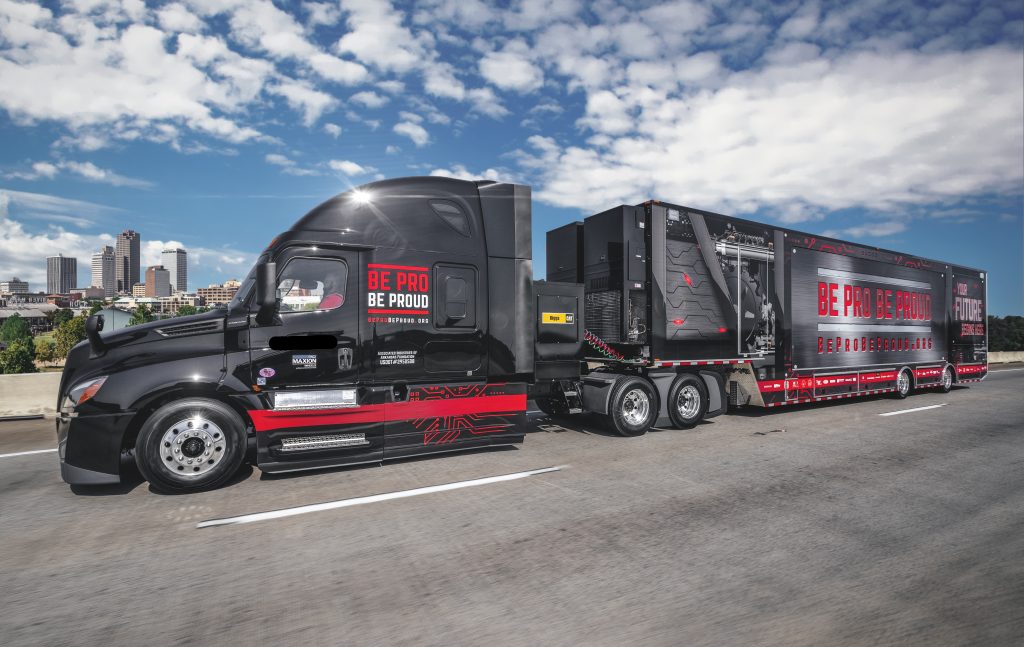 Ready to get involved?
Learn more about Be Pro Be Proud SC!